Vince (Jimmy) Onorato & Sally Jane Tripodi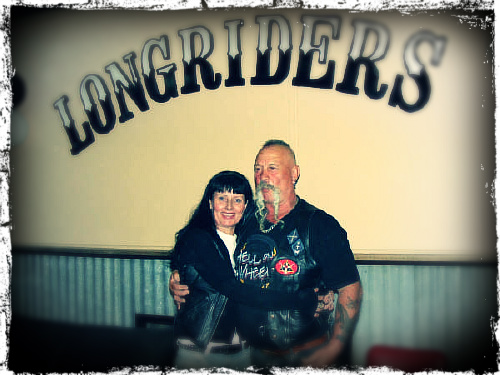 ASSOCIATE



Vince Onorato and Sally Jane Tripodi
On Friday, May 8th 2009 in a tragic and a shocking accident Vince and Sally, members of the Longriders Community were killed whilst riding towards Wirrabara in South Australia. They were going for a relaxing and enjoyable weekend up to the Coal Face Poker Run at Leigh Creek.
The Club has known them individually and as a couple for a number of years, and they were very much loved and valued as members of the South Australian Longriders Community.
In recent years, Vince and Sally had developed a strong friendship and close bond with each other which developed into a strong and committed relationship. They were wonderful company and a source of strength for each other. They had recently become engaged and were intending getting married next February. But such is the unpredictability of life, at least to our eyes, that those dreams were never to be fulfilled. But to most observers, Vince and Sally made the most of the time they had and enjoyed life to the full.
Both Vince and Sally had a strong Christian faith and believe that God was the one who ordained their life direction. For all of us who knew Vince and Sally, it was a privilege and for those who knew them more deeply, it was an even more wonderful privilege.
They are survived by Vince's family which include Leanne, Teresa, Laura, Tracey and Rhonda, also Vince's grandchildren; and Sally's family which include Damien, Peter, Mark and Joe